Just In: Covid19 Cases In Nigeria Now Over 14,000.
With the confirmation of about 681 new cases of Covid19 in Nigeria on Thursday, June 11, by the NCDC, the current number of confirmed cases of coronavirus in Nigeria now stands at 14,554.
There are about 9,673 active cases of covid19 in the country as 4,494  have recovered and about 387 persons have died from the pandemic.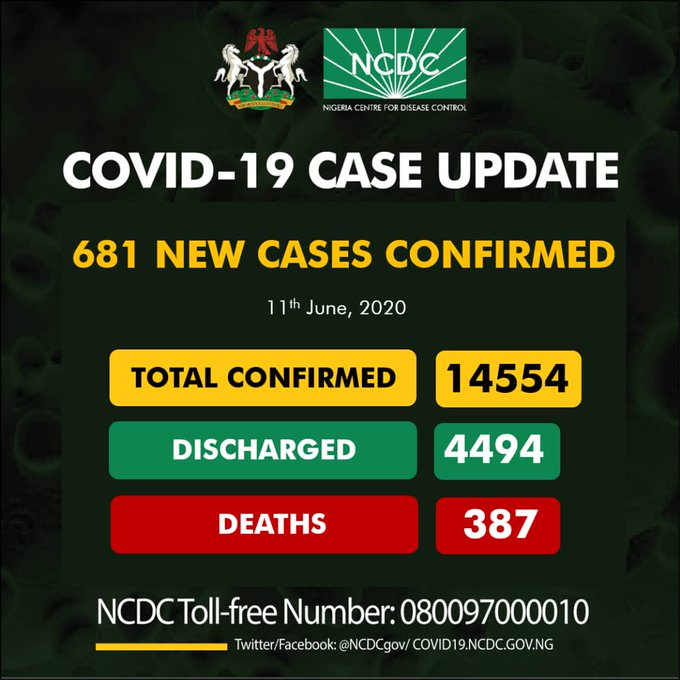 See breakdown of new cases across the states;
Lagos-345
Rivers-51
Ogun-48
Gombe-47
Oyo-36
Imo-31
Delta-28
Kano-23
Bauchi-18
Edo-12
Katsina-12
Kaduna-9
Anambra-7
Jigawa-5
Kebbi-4
Ondo-4
Nasarawa-1