Breaking: Coronavirus Cases In Nigeria Exceed 16,000.
The World Heath Organisation has lamented of accelerating Coronavirus cases in Africa and Nigeria is definitely not left out in that discourse as Covid19 cases in the country continue to rise inexorably.
Over 16,000 Coronavirus cases has been confirmed in Nigeria as the the Nigerian Centre For Disease Control, NCDC records about 401 new infections as at Sunday, June 14th making a total 16,085 confirmed cases in the country since the outbreak of the deadly virus.
5,220 persons have recovered from Covid19 in Nigeria and 420 people have died so far.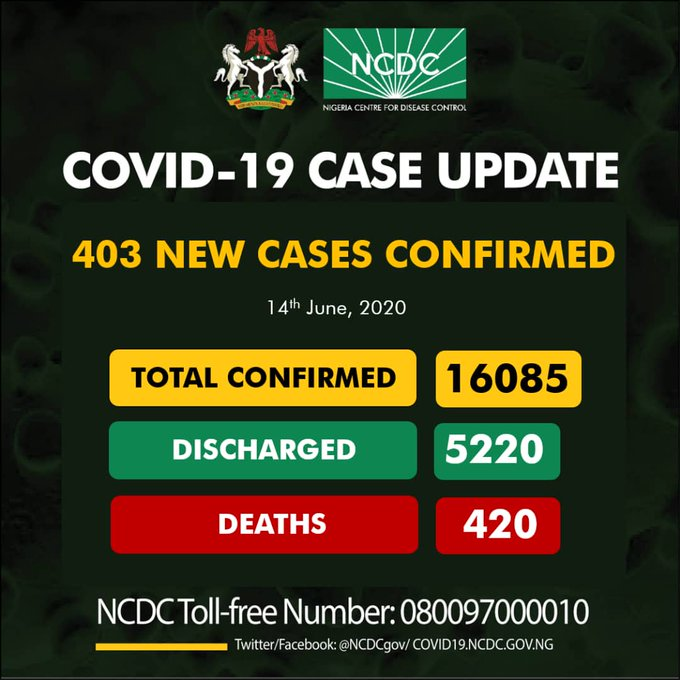 A breakdown of the new cases across states are as follows;
Gombe-73
Lagos-68
Kano-46
Edo-36
FCT-35
Nasarawa-31
Kaduna-17
Oyo-16
Abia-15
Delta-13
Borno-13
Plateau-8
Niger-7
Rivers-7
Enugu-6
Ogun-6
Kebbi-3
Ondo-1
Anambra-1
Imo-1